By Stephanie Kocer
When fall brings cooler weather and changing colors it can only mean one thing; football season. The Special Olympics flag football team from Cedar Rapids has been preparing for their season for weeks, but it won't end after Special Olympics Iowa's Flag Football is over in October.
The team will continue to practice every week into next July to prepare for the 2018 Special Olympics USA Games in Seattle, Washington, where they'll represent Iowa as they compete against other flag football teams for the gold.
From July 1-6, 2018 – more than 4,000 Special Olympics athletes and coaches from all 50 states and the District of Columbia will gather in Seattle to compete before tens of thousands of spectators and volunteers. The 2018 USA Games will showcase the limitless talents of people with intellectual disabilities while promoting the barrier-breaking power of sport to promote inclusion and acceptance. Among those 4,000 athletes and coaches will be 34 Iowa athletes, who will compete in athletics, flag football, powerlifting, swimming, tennis, Unified bocce and Unified bowling.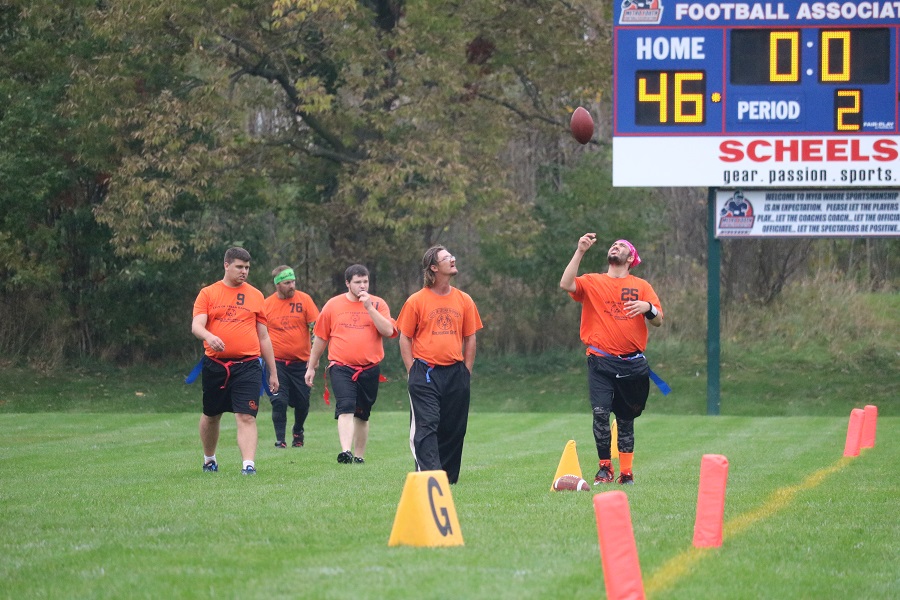 To ready themselves for USA Games, the football team is focusing on perfecting their plays and building their relationships with teammates. "I'm looking forward to good sportsmanship. If you make mistakes, you make mistakes," says athlete Paul White. He and his brother, Robbie, will be going to USA Games for the first time with the football team. They're excited to have the opportunity to play on a national scale. "We're going to cheer on other teams when we're not playing and we're going to be excited to play," says Paul. …